THC Sandwiches, Double Wagyu Smash Burgers, Austin-Style Breakfast Tacos, Chilaquiles, and Cooking with Erling Wu-Bower and Rick Bayless.
Hope you all are doing well, keeping safe and busy and healthy out there in pandemic-land. I hauled 8,000 pounds of rock and dirt over the holiday weekend to landscape my Chicago parkway. My fingers, and everything else, still hurt almost a week later. While I did the landscaping to make my small piece of Chicago earth, beautiful, I really did it so I could consume tens of thousands of calories while only getting moderately more plump. My best expenditure of those calories was on some homemade lobster thermidor, and some house-extruded rigatoni pork bolognese from Bellemore chef Jimmy Papadopoulos. I was so moved by the food, I interviewed chef Jimmy and will be bringing you the fruits of that labor tomorrow.
As we go deeper in to this pandemic, I know more and more people are struggling financially and otherwise. I'm very psyched that due to your generosity, we've raised $2,950 so far. I donated another $250 to restaurants today (receipts below as usual). If you are an unpaid subscriber and you can afford the subscription, please consider donating, so we can nudge past the $3,000 barrier.
Below is your weekly take out and delivery guide.
Best,
Mike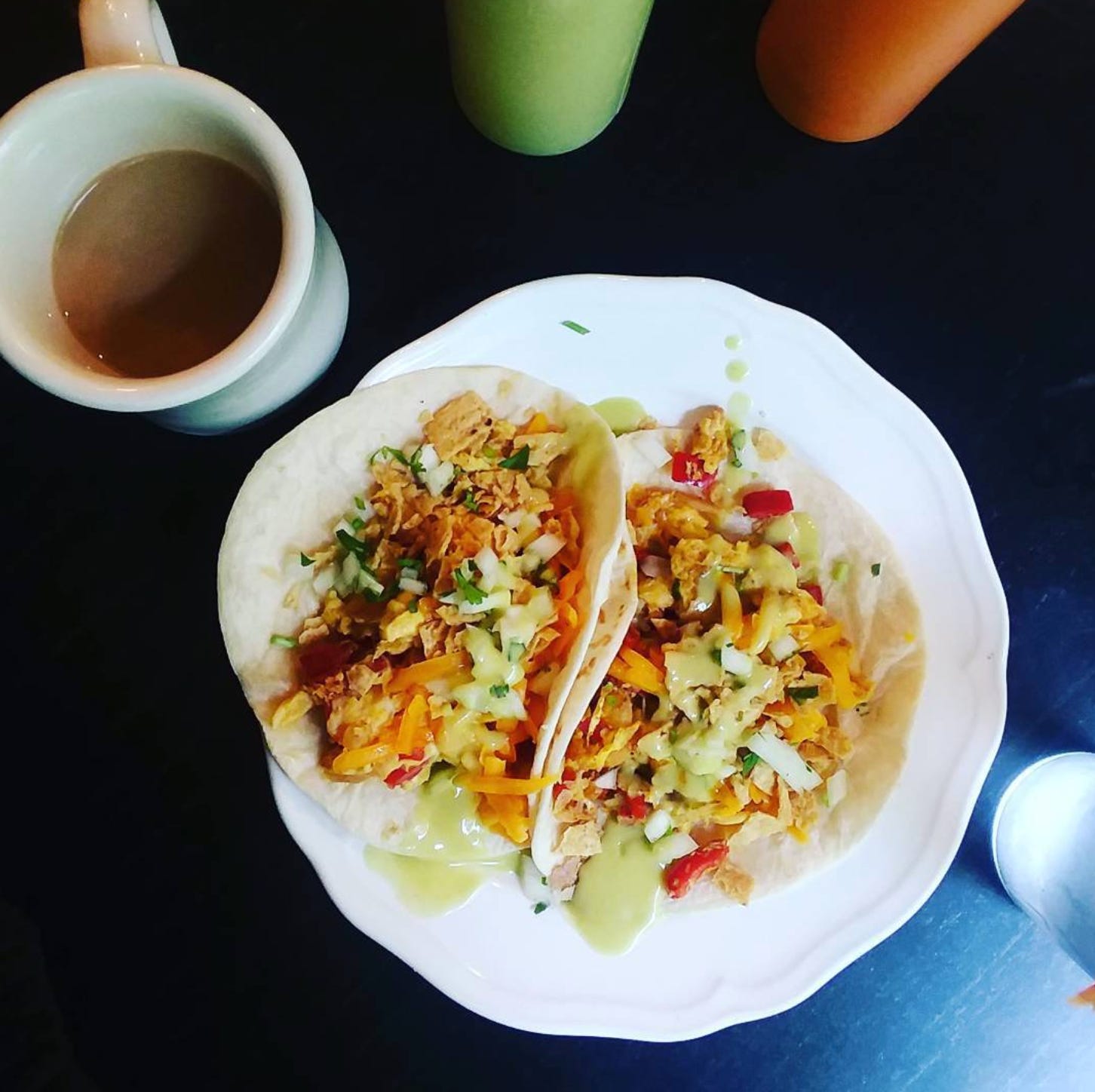 River West
The Texican – In times of comfort, you need a little King Ranch casserole in your life, aka chicken enchiladas drizzled with avocado crema. The Austin-style breakfast tacos, elotes, and Texas Red chili are pretty spectacular too.
https://www.toasttab.com/texican-869-n-larrabee-st/v3
Loop
Pacific Standard Time - PST is not only offering take out and cook at home meals, but hosting online videos of Chef Erling Wu Bower and guests (including Rick Bayless of the Frontera group) showing you how to cook what you just ordered. More info here:
https://www.exploretock.com/pacificstandardtime?tock_source=tock&tock_medium=home_page&tock_content=carousel-Pacific%20Standard%20Time
Lincoln Park
Yoshi's Café – Before Charlie Trotter, Chicago's celebrity chef crush was Yoshi Katsumura. Today, Yoshi's son Ken, carries on the legacy serving up Wagyu double patty smash burgers and lobster gazpacho during the COVID-19 crisis.
https://www.yoshiscafechicago.com/menu
Lakeview
Wazwan – In times like these, many people like to turn to THC for succor. However, if you're not in to medicinal help, you can still indulge in THC, aka the THC sando featuring fried tandoori chicken, gochujang aioli, som tam slaw, and wazwan honey.
Logan Square
Taqueria Moran – I have always loved whiling away a few hours in this diner-style old school taqueria over a plate of chilaquiles or al pastor tacos. While I can't do this now, I can still dream of better days with their food at home.
https://www.ubereats.com/chicago/food-delivery/taqueria-moran/A3wkkUX3Tdy2MqDidT5SkA
____
DONATIONS